Welcome to PRO SEO Dublin, we are the leading SEO Company in Dublin that can help businesses increase their online visibility and reach out to the right target audience online. We are official Certified Google Partners and offer award winning SEO Services. We are 100% dedicated to helping all businesses to achieve first page rankings on all search engines such as Google. We have worked with hundreds of businesses all over Ireland so we are completely familiar with all the modern and the latest SEO techniques to achieve a successful SEO Campaign. Our team have an excellent combined experience in the SEO industry. We bring a competitive advantage against all our competitors due to our long-standing experience in the SEO industry. We bring trust, professionalism, and reliability to the table. Our enthusiastic SEO consultants in Dublin will work closely with every client and execute only the best marketing campaigns all on time and on budget.
Our Dublin SEO Services include:
SEO (Search Engine Optimisation)
Web Hosting
Web Design
PPC (Pay Per Click)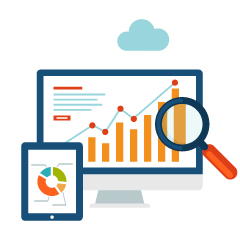 It's time to get your website ranking online today and get ahead of your competition with the best SEO Company in Dublin. Get a free quotation today. Our results speak for themselves!